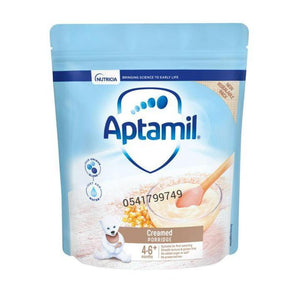 Nutritious Baby Food Aptamil Creamed Porridge
This delicious baby food is suitable for first weaning.
Aptamil has a smooth texture & is gluten free.
This baby porridge has no added sugar or salt.
The healthy baby meal has no preservatives.
It's Suitable for infants between 4-6 months old.
Aptamil is the best baby breakfast, snack or supper you can feed baby.
It's a very good breastmilk supplement.